Program Advising
Faculty are assigned each year to act as the PhD program advisor for the marketing department. Please contact the advisor if you need specific assistance with program requirements or require faculty signatures on forms.
Faculty Advisor: Deborah Small, JMHH 760
Email: deborahs@wharton.upenn.edu Office: (215) 898-6494
Students who have general questions about the PhD course offerings, should contact the Marketing Department staff at marketing.dept@wharton.upenn.edu. (700 JMHH, 215-898-8243)
Course Registration and Permits
Students from outside the Marketing Department Doctoral Program. Students wishing to take any of the PhD Level courses offered by the Marketing Department need permission from the instructor, and  a permit issued by the department's Course Coordinator, before they can register. Students should send an email to the course instructor requesting permission to take the course, being sure to cc the Course Coordinator on the message. If the instructor approves, the Course Coordinator will issue a permit in the student registration system, that the student can claim in Penn in Touch to complete the registration process.
Students admitted to the Marketing or Marketing and Psychology Joint Degree Doctoral Programs Each semester, students should contact the Course Coordinator via email, stating which Marketing courses they plan to take. The  Course Coordinator will then issue a permit so that the student can complete their registration in Penn in Touch.
Course Coordinator: Karen Ressler JMHH 712.3
Email: resslerk@wharton.upenn.edu Office: (215) 898-8244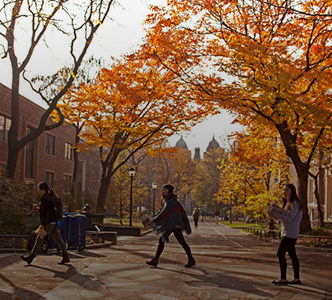 Additional Resources for Current Doctoral Students:
For more information or to request admission application forms: