The Joint Doctoral Degree in Marketing and Psychology is a program offered between the Marketing Department in Wharton and the Psychology Department in the School of Arts and Sciences.  The aim of the program is to build on shared research interests between the two groups, improve students' learning, and expand career opportunities after graduation.
This degree provides a unique opportunity for students to gain rigorous training across two departments and have a competitive advantage on the job market.  For consumer researchers, psychology is one of the foundational disciplines that comprise the field of marketing. For psychologists, the marketplace is filled with questions and insights about human cognition and behavior.  Thus, for students with a background in either discipline, the joint degree is a  way to systematically become an expert in the intersection of these fields.
Admissions and Funding
Prospective students should apply to either department as their home department following the admissions procedures of that department.  If admitted to either department, the student will then have the option to apply for the joint degree.
Funding, office space, and teaching requirements will be based on the policies of the home department.
Program Requirements
4  CU (credit units) of Marketing courses (see course list for titles/details)
1 CU of Quantitative Marketing courses (2 of the following: MKTG 954, 955, 956, 957)
1 CU of Consumer Behavior courses (2 of the following: MKTG 950, 951, 952, 953)
1 CU of Research Methods (MKTG 942 and MKTG 943)
1 CU of Measurement and Data Analysis in Marketing (MKTG 940 and MKTG 941)
3  CU of Supervised Research in Psychology (PSYC 699) – taken in 2 consecutive semesters (1 CU in one semester and 2 in the other). The student is required to write a paper and to be examined on it orally by a committee consisting of the adviser and at least two other faculty members. The Graduate Group chooses the additional faculty members for the committee based on suggestions from the adviser, who first consults with the student.
3  CU of Psychology Proseminars – distributed equally from Mind, Brain, and Individual/Group areas
2  CU of Statistics  – 1 must be PSYC 611 (cross-listed with STAT 500)
1 Economics Course Sequence – Students are required to take one of the following three Economics sequences:
ECON 701 (1.0 CU) and ECON 703 (1.0 CU) – Microeconomic Theory I & II OR
ECON 681 (1.0 CU) – Microeconomic Theory and ECON 682 (1.0 CU) – Game Theory and Applications OR
BEPP 950 (1.0 CU) – Managerial Economics
Marketing Qualifying Exam – taken in the year when most marketing courses are taken – typically Year 1 or Year 2
Psychology Qualifying Exams – consisting of two research papers and an oral defense
2 Research Papers for the Marketing degree**
Teaching Assistant responsibilities in accordance with departmental requirements
Dissertation with at least one dissertation committee member from each department.
**These papers may be used to satisfy psychology requirements if they meet the psychology department expectations.
For more information, please contact the following Marketing Department faculty: Deborah Small  or Barbara Mellers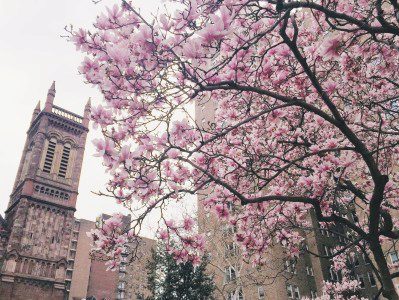 For more information or to request admission application forms: